"If you're looking for a dependable host for uptime and support look no further than Blurstorm, a 5 star web host!"
Very dependable, creative, and does an all around great job! We've been with Blurstorm forever and were one of their first customers. Eli custom designed our award-winning website and updates it each month with new pictures, test results, and any information we need displayed. He and his staff have never let us down once and we have nothing but great things to say.
American Karate Studios
Jack L. Morris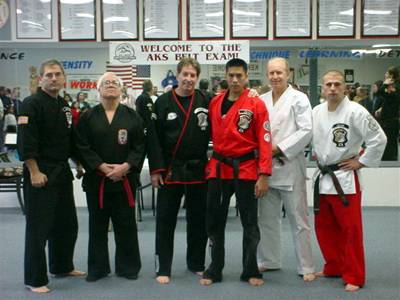 The Gloaming - A Success Story
The Gloaming site is only the latest that has been hosted through Blurstorm. I have been a customer for at least 12 years, first with an online magazine (themediadrome.net), then with my author site (helenstringer.net). My latest site was also designed by Blurstorm, the first time I have used that part of the service.
Their reliability is second to none – none of my sites have ever gone down, even once. In speaking with colleagues who utilize other hosts, I know this is unusual.
Their customer service is also excellent. Whenever I have a problem (which at the beginning was frequently!), the response has been quick. It has also been patient, which I really appreciate, particularly at the beginning when I was on a sharp learning curve.
I have recommended Blurstorm to friends on numerous occasions. A few of those recommendations were for people without much technical know-how, to say the least, and they were very appreciative of the help they received. Unlike many customer service reps at larger corporations, Blurstorm will help solve a problem even when it is just your own idiocy and nothing to do with their hosting.
Reading this back, it sounds as if I am a relative! I'm not. I first heard of Blurstorm via a recommendation on a consumer site. For a long time I didn't even know where they were located (it's Florida). I am a British author and filmmaker who wanted a web host that was reliable and responsive so that I could relax and just do what I do, without wondering whether my sites were up and functioning. That is exactly what I have had for well over a decade with Blurstorm.
Helen Stringer
The Gloaming
https://www.facebook.com/hcstringer
When I joined the Blurstorm community the support I received in order to launch my website was prompt, thorough and personal.  In the months that followed the support team has always answered my questions with thorough technical knowledge, making sure that even a small business customer could handle the technical advice.  They are, in a word, "Amazing!"
Hi all, I thought I would add my 2pence about blurstorm. I have been with hosts from the early 90's. I have used almost every hosting service that was or still is considered "mainstream".. nothing... I mean NO ONE even comes close to this webhost. If you are considering having your site hosted, or looking for a new host. Then by all means email them and see for yourself how the personal touch still exists. In this day of automated this that and the other, blurstorm continues to impress me beyond all belief.
Blurstorm rescued me from the pit of Internet Hosting Hell. I was with IPowerWeb and they tried to migrate my site to their new platform, and that's when my entry into hell officially took place. The migration didn't work and cut off all my email. I had to wait over one hour each time I called technical support and each time I called, they promised me that they would solve the problem, but each time it got worse and worse. Finally, my whole website went down and when I called to find out what was going on, come to find out they had a different account holder on record for my account!! They had given my account to someone else! I was furious! Enter Eli at Blurstorm. He figured out what my situation was and showed my how to transfer my domain over to Blurstorm without even talking to IPowerWeb!! WITHIN 24 HOURS MY DOMAIN WAS ACTIVE ON BLURSTORM!!! I was seriously panicked that IPowerWeb when IPower had given my account to someone else--I couldn't even access my own account any more!! If it hadn't been for Eli at Bluestorm, I really don't know what I would have done. I'm so grateful to the people at Bluestorm for providing REAL customer service--something that the big companies promise to do but don't. Don't be fooled by companies that offer cheap hosting--It's not worth it! When there are problems, you want a company that knows what it's doing and has it's act together. Blurstorm is that company.
Blurstorm is excellent. On the very rare occasion that I've had a problem, they are quick to respond, and do all they can to help resolve any issue. In one instance, they even helped resolve a problem one of my website visitors was having while trying to view the site, and it wasn't even a Blurstorm problem.  Having been with two other hosting services before Blurtorm, I can honestly say they are by far the best!